Halloween is over, and the fall decorations will soon be replaced by lights, wreaths, and of course trees in need of decorating!
For many lacemakers, this means creating hosts of angels, bells, and even miniature trees. Most of all, however, we tend to produce flurries: large collections of lacy snowflakes that we'll give to friends and relatives to help spread the holiday cheer.
Every October, I start looking through books and websites in search of new patterns to try and old favorites to remake. This year, I thought I'd share some of my most often used patterns for tatting and thread crochet. These snowflakes come out soft and fluffy, and starch beautifully (I'll include my favorite stiffening method at the end of the post). 
Tatting Patterns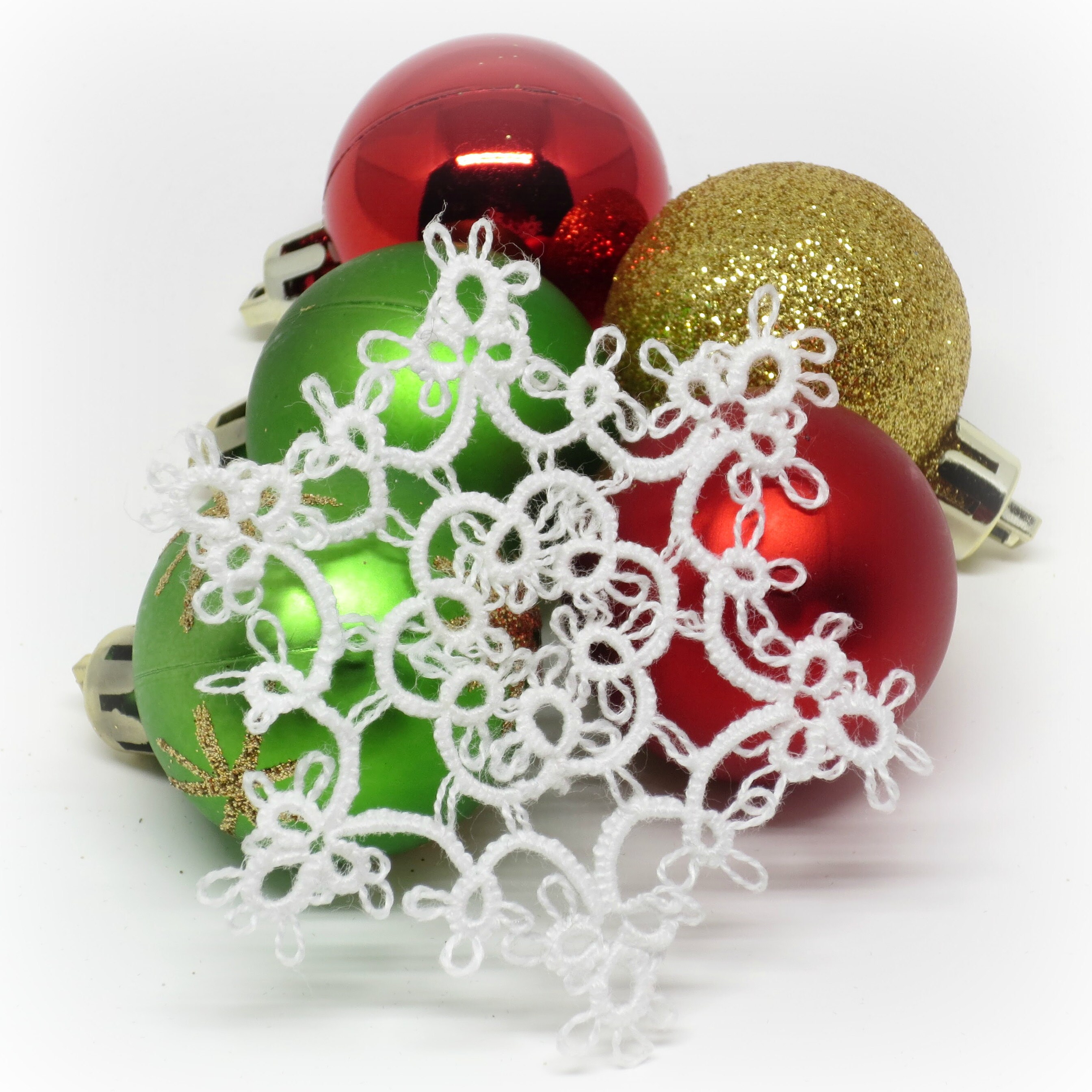 Tatting lends itself perfectly to making snowflakes, with its rounds of chains and rings crowned by delicate picots. The patterns listed below are suitable for any level of tatter, from beginner to expert, and can be made with either a shuttle or a needle. Some links lead directly to PDFs.
Crochet Patterns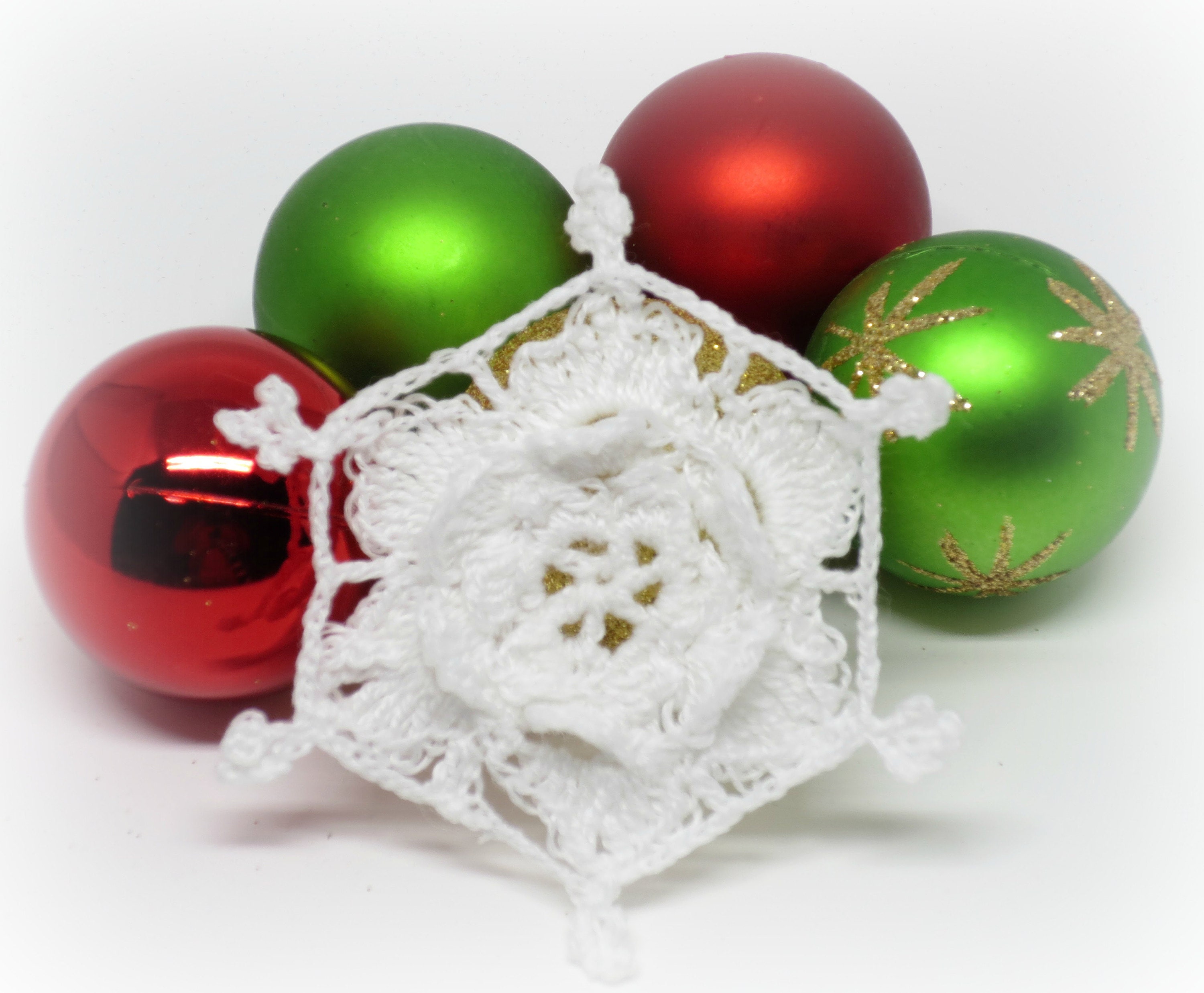 Crochet patterns for snowflakes (and other ornaments) are plentiful, and it was hard to choose just a few for this list. Here are some of my favorites (some links lead directly to PDFs):
Stiffening Lace Motifs 
Once you have finished making your snowflake and have sewn in the ends, you will want to moisten it and either pin it out or place a weight (a book, for example) on top in order to flatten it and give it the desired shape. Then, if you like, you can stiffen the ornament; this will make it hang nicely, and also protect the thread from fraying if it's going to be coming into contact with your tree or a wreath.
There are many ways to stiffen tatted or crocheted motifs. Many people use a simple combination of glue (a white glue like Elmer's) and water, painting it on with a brush. Others prefer to use a spray laundry starch.
I use a cornstarch solution, because it won't turn the thread yellow in the long run, and it washes out if I want to re-block the ornament. Here's an easy recipe for a cornstarch stiffener:
Put 1/4 cup of water in a pan.
In a separate bowl, mix 1 tablespoon of cornstarch and 1/4 cup of cold water.
Heat the water in the pan, and when it boils slowly add the cold water/cornstarch solution. Stir until it starts to bubble, then remove from the heat and wait until it's room temperature before using.
I apply it with a brush or dab it on with my fingers. This is especially important to do if your ornament has beads, since any stiffening solution you use can leave an ugly film over the beads.
I hope you enjoy tatting and crocheting these patterns as much as I have. Happy lacemaking!